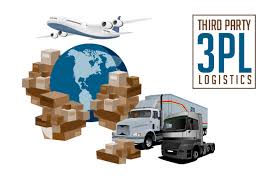 Ever heard of third party logistics and was wondering what it meant, Look no further, you are reading the right article. We would be giving details of what exactly is a 3PL company. You could call them an intermediary between producers and consumers.
WHAT IS A 3PL COMPANY?
A 3pl company is responsible for handling the commerce logistics on behalf of another company. Commerce logistics refers to all processes involved right from storing down to distributing products, goods and services (aptly referred to as inventory) for a store or market. Such a company moves inventory starting from the manufacture/producer until it gets to its final destination – the customer. Some examples of 3PL companies include: courier companies, freight forwarders and other companies offering outsourced logistics and transportation services.
A 3PL company's dealings can be summarized into three main categories. They are:
Inventory management – Getting a complete list of all products involved (having information about the right stock, the right place, the perfect time as well as price)
Warehousing/Storage – Ensuring the goods are secure until they are ready to be transported or shipped to their various destinations.
Fulfilling orders – This includes picking, sorting, packing and then transporting/delivering the orders.
In other-words, a 3pl company must be efficient, reliable and capable of fulfilling orders at pace regardless of the situation. In such times as this covid-19 period where people are practicing social distancing and therefore, would rather have their goods delivered to their door-step than go themselves to the shop or market, a 3pl company must be sure to meet its employers/customers' demand.
The last thing a customer wants to hear after paying for an item is that the delivery might take a long time especially if it's not across countries or continents.
Having a third party company handle your logistics however has some advantages, some of which include:
Saves time and cost: It is the duty of the 3pl company to handle all types of storing and transportation of products. Such duties may differ from what the parent company might be handling. It is therefore more profitable to outsource such duties to a 3pl while the company concentrates on what it does best.
An example, a cloth manufacturer needs to send out ready-made clothes to a buyer. Instead of locking your shop down or sending one of your staff (which implies shortage of hands at work) to meet the customer, it is cheaper and time efficient to let a courier company handle the delivery whilst you continue with your cloth making – no time lost.
Low capital commitment: Citing the case of the cloth merchant above, you wouldn't need to pay for an extra room/space to keep your clothes pending when the customer has the time to pick them up nor would you need to have your own transport business especially if you have no idea or you have no intentions about starting up such a business.
Focus: Engaging a 3PL company allows clients with limited logistics expertise to focus on the core aspects of their business and outsource their logistics processes to a competent 3PL, whose core is logistics.
Cost Efficiency: Outsourcing to a 3pl company saves you the extra cost of having some equipment. 3PL providers save their clients from avoidable costs. This is because the 3PL is equipped with all the necessary global logistics networks, the ability to coordinate cargo transportation across diverse global and local routes, the requisite infrastructure, technology, and technical competence to manage the cost of handling the complexities of the logistics process.
Flexibility: 3PL companies are mostly able to offer their clients a bouquet of services (Ocean, Air, Road Cargo Forwarding, Customs Clearance, Warehousing, Trucking & Distribution/delivery) they may not easily provide for themselves with additional cost.
On the other hand, one major challenge with 3pl company is;
Finding the ideal 3pl company: Needing the services of a 3pl company means that you find a trust-worthy organization as they could be relatively new to you. Considering the fact that they would be handling your customers' interactions and also, you would be giving out inventory (this is even more important if you are a new company or you are concerned about security).
Every company deserves a reliable and cost efficient logistics company that understands the impact of logistics on the growth of an organization.
Edas Global supply Chain Limited stands as a partner to your growth strides, we protect your logistics interest by ensuring that you achieve your goals for every single logistics need. We can help you stay focused on your core business offerings without losing guard. We take cognizance of your costs and ensure they are in line with your budget.
Send us an email today; susan@edasglobalsupplychain.com or call +2347089921886, and we'll run with the information provided.