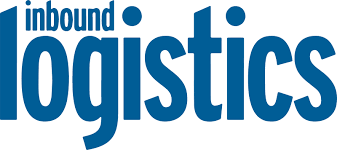 Inbound logistics focuses on the shipping and storage of inbound items; the inbound logistics process refers to the inflow of materials from suppliers to plant or location where it is needed. This is the first phase of the value chain. It involves various activities, such as the storage and delivery of raw materials and parts that are going to be used in production. It also includes sourcing the materials, tracking inventory and optimizing the movement of products from suppliers to the store, warehouse or manufacturing unit.
Improving efficiencies in your inbound program can minimize delays, save money and streamline processes. It is a significant area of opportunity.
How can you manage your inbound logistics effectively?
1. Build strategic relationships with your suppliers:
Determine your most optimal route and work with suppliers to implement it in a way that's beneficial for both parties. Create a routing guide as part of this process to clearly define operating procedures and rules of engagement. Have a clear communication with your suppliers; Once you have a plan in place, you need to clearly communicate it to your suppliers. Send them a written notice and require that they sign off on it confirming receipt. Be sure to also add verbiage to your P.O.'s specifying how your orders are to be shipped.
2. Develop and implement an inbound compliance standards:
Specific supplier behavior hinders a company's ability to manage a streamlined, efficient supply chain. So you'll want to develop Inbound Compliance Standards (ICS) that all suppliers must agree to in order to work with your company. By reinforcing positive behavior and establishing penalties for negative ones, you can optimize your inbound logistics process. Inefficiencies in the system lead to unnecessary cost escalations in terms of excess inventory at the plant side & a splintered transportation enabling the supply.
Keep in mind, though, that it's not enough to just develop ICS. You must include penalties for non-compliance in the ICS and apply these penalties consistently. For one, this ensures suppliers take your compliance requirements seriously. For another, financial penalties offset the cost of inefficient practices.
3. Collaboration among the relevant departments:
Before an item can be termed 'inbound', it must have undergoing scrutiny starting from the Quality Assurance departments. They must ascertain that the product is suitable for the purpose for which is being bought. Then, the procurement departments engages the vendor for the purchase, before the logistics department begins to discuss about handling the freight and delivery. The disconnect between departments means that opportunities for cost savings are lost. Inventory levels may soar or fail to meet customer demand, and profits become losses.
4. Negotiate:
If you want to save cost and improve on your inbound logistics, then you need to master your negotiation skill. Moving goods can be expensive but being able to save some cost can add a whole lot of value to your chain. Analyze inbound transportation spend across entire company and network. Look for opportunities to consolidate volume and spend with a select number of carriers. This typically includes converting inbound shipments from pre-paid to collect.
5. Work on your interpersonal skills:
When your logistics plans go awry, it's crucial that the person tasked with sorting out the mess has great interpersonal skills. This is because they'll not only have to re-arrange things with the employees within your business, potentially making life more awkward for them, but also occasionally have to find a last-minute logistics supplier to fill in.
If your logistics manager is good with people and has a solid network of industry contacts, he'll be well-equipped to get your business out of any logistics problems. Whether someone within your business fits this profile or you need to look outside of the company, finding the right person for this position is a part of effective logistics management.
6. Reduction in inventory:
Poor visibility to the status of orders and shipments creates uncertainty, which companies typically offset by carrying excess inventory. Knowing exactly when an order will ship, the actual quantity shipped, and when it will arrive enables companies to plan and respond to changes more effectively.
7. Outsource when it makes sense:
Outsourcing logistics is an excellent way to put the control and hassle of managing inbound logistics and procurement in the hands of a third-party. In fact, this is an important reason more companies are turning to third party logistics providers (3PLs), such as Edas Global Supply Chain Limited, to manage inbound logistics, as well as ensure the proper and comprehensive use of freight data
If you desire to work with a logistics partner that understands the need for efficient inbound logistics, then contact Edas Global Supply Chain Limited; we have all it takes to provide you a reliable efficient and growth oriented logistics services. Send us an email today via info@edasglobalsupplychain.com or call +2347089921886.