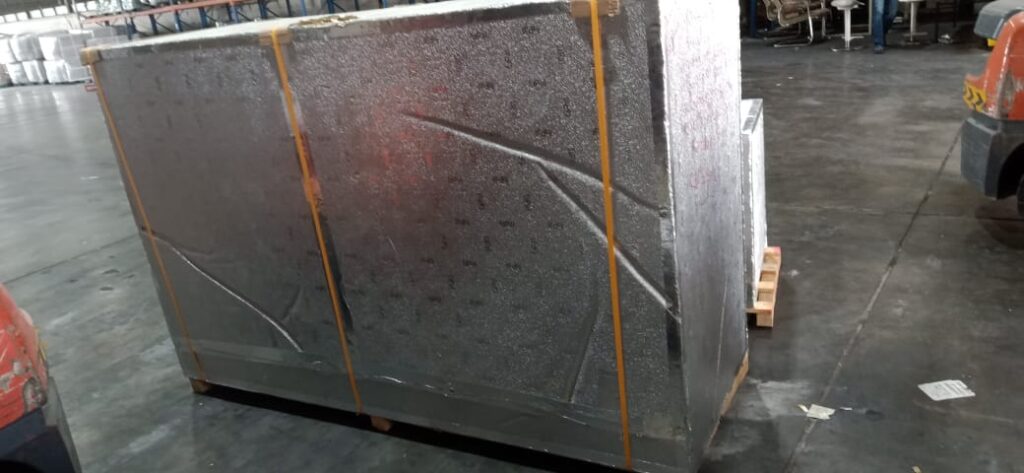 Dubai is a city in the UAE that is known for its excellence in the way it presents itself to the world through its services, Public Relations, infrastructure and development. It is a city that always strive to please its teeming visitors and inhabitants through the way it carries out its daily activities.
We, at Edas Global Supply Chain Ltd understands how important it is to meet customers' needs and we strive to achieve this at all times. This results to loyal customers, and this is why people keep going back to Dubai.
So when of our loyal clients called that they had an item to move from Dubai to Nigeria by Air, we knew we shouldn't lower the bar, and customer wanted item at the earliest. They provided the pickup location, weight which was close to a ton and dimensions which was also bulky.
We provided the cost which was approved and we immediately instructed our Dubai liaison office to pick up. Item was picked up and booked for departure in 48 hours. In another 48 hours, item got to the Muritala Muhammad International Airport, Lagos. And then in another 48 hours, item was cleared and delivered to the customer.
It took 6 workings days to get all these done. The most important thing we needed here was the satisfaction of the customer, and we are glad the goal was achieved.
Our desire is to see the satisfaction on our customers which is why we are asking that if you have any item to move from Dubai to Nigeria, write us an email via info@edasglobalsupplychain.com or call us on +2347089921886, we will do all we can to ensure we meet your expectations.