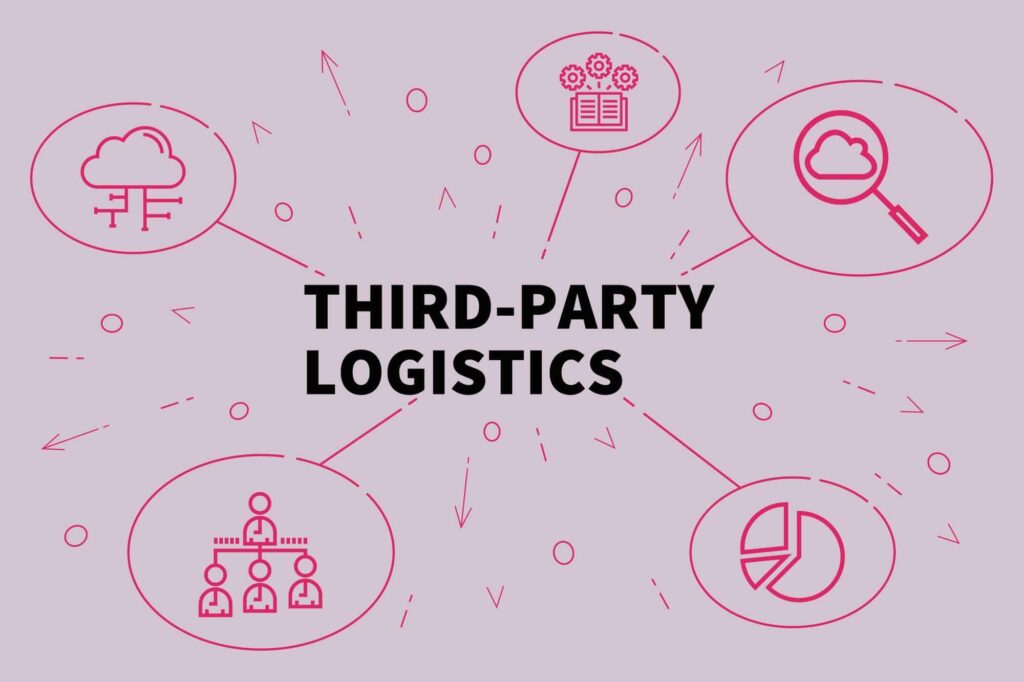 Problems in logistics can come in many different shapes and sizes, but all have the potential to undermine your entire business operation, and should be taken seriously. Providers of 3PL services complemented the effectiveness of logistics supply chain management extending the performance of hauliers and forwarders to what might be called outsourced logistics services providers. 3PL might be defined as outsourcing of logistics activities to outside companies that are neither consignors nor consignees.
Third party logistics services can help your business in many ways; this article will be looking at some of those ways;
1. Savings on capital investments:
By outsourcing logistics activities, companies can save on capital investments, and thus reduce financial risks. Investment in logistics assets, such as physical distribution centers or information networks, usually needs large and lump sum costs, which involves financial risks.
2. Space considerations:
We have handful of clients that do not like keeping items shipped for them in their premises either due to space or decision not to keep any around. What they do is they is they engage us as a 3PL, we handle all the shipping and clearing of the items; then they give us addresses to deliver the items; addresses far away from their facility and not managed by them. What this does for them is that they barely have to worry about storage space.
3. Operational savings:
Third party logistics providers have professional experience and insights that promote increased efficiency and cost savings throughout the warehousing and delivery process. By taking advantage of vast resource networks, consolidating shipments and implementing advance processes, 3PLs are able to create savings for shippers.
4. Efficiency in operations:
It is not news that having too many bottlenecks in your supply chain can kill the efficiency of your business, thereby hampering your overall growth. Customers want all round efficiency in your dealings with them; lag in any section can shake their loyalty. The fact is there are 3PL services out there that can alleviate the pressure of efficiency and keep things flowing smoothly.
5. Quality service: Most business owners are not logistics professionals, and therefore running an integrated logistics operation can cause the quality of service provided to their customers to slip. Using a 3PL ensures that your service quality levels are maintained and brings expert knowledge to your supply chain. Whether the problem exists in inventory management, material handling, order fulfillment, or any other step along the way in your supply chain, 3PL services can be integrated seamlessly in to your existing operations to help eliminate those bottlenecks.
6. Scaling your business:
Rather than dedicating your company's time and resourcing to setting up your own distribution channels, locating and securing new warehouses and storage facilities, and hiring and training new workers to handle the influx of new shipments, it's simpler to hire a company that has all of these things ready in place. As your business continues to grow, your 3PL will continue to make use of its network to keep up with your new shipments and clients. And if all goes right, you'll see the effect of economies of scales: Costs per unit going down as volume increases. A new small business might have been satisfied handling these services themselves, but if the business is succeeding, eventually your volume could very well outpace your ability to effectively manage it.
7. Global infrastructure and networking advantage:
One of the major advantages of hiring a 3PL company is making use of the logistical infrastructure that these providers already have in place. A reliable 3PL will have a vast network of interconnected routes that allow them to maximize efficiency while shipping for different clients across the country and beyond. 3PL service providers are able to leverage on this network to find the most cost effective ways of moving your products or materials along the supply chain. If any challenges or hurdles arise, they already have a firm understanding of alternative routes and solutions to satisfy your needs.
Meanwhile, if you have operate an in-house logistics, you will have counter all these hiccups and address them; costing you time and energy that would have been channeled into developing other aspects of your business.
The points above is enough to convince you to consider hiring a reliable, efficient and cost-effective 3pl service provider. Edas Global Supply Chain Limited fits into that description. With strategic partners and hotspots all over the globe, we are able to convey your goods either by air, sea or intermodal according to the specific needs of your shipments.
Write or call us today so that we can address your logistics issues. Email info@edasglobalsupplychain.com; +2347089921886