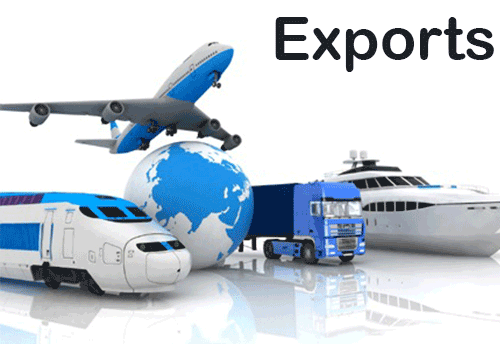 As with every well organized business, there are always laws or regulations to guide the participants to ensure a smooth running of the business. These rules also apply to the exporters in the country. Before any individual or company can export goods or products, he/she is expected to have some vital documents to enable him have a smooth and unhindered operation. Freight forwarders are widely known for their inkling to having detailed documentation of every process.
International travel documents as such can be generally categorized into three (3) groups. The groups are:
Transport documents: Examples are bill of lading
Custom documents and other regulatory bodies
Commercial documents: Examples are commercial invoice, insurance certificate, inspection certificate and Export license.
8 most common documents in Nigeria include:
Pro-forma Invoice: This is a quotation prepared by the freight forwarder in the format of an invoice. They are not used for payment purposes and should clearly indicate two statements. First, the invoice is true and correct and secondly, states the country of origin of the goods. The invoice should also be clearly marked as "pro forma invoice". The foreign buyer typically may not be familiar with the product therefore, a pro forma invoice typically shows a lot of details such as:
Name and addresses for both the buyer and seller
The reference number of the buyer and date of inquiry
The requested products and a short description for them
Total cubic volume and dimensions (if applicable)
Net gross and shipping weight (if applicable)
Trade discount (if applicable)
Prices for each item
Delivery point
Terms of sales and payment
Validity period for quotation
Insurance and shipping costs
Currency of sale and a few others
Packing List: Also known as bill of parcel, delivery list, manifest or customer receipt, is a document that provides the contents (weights and dimensions) of each package or container.
Bill of Lading: This is the key transport document for sea transportation. It is signed by the freight forwarder and serves as a receipt to the owner of the goods. It stands as evidence of the contract of the transportation, conditions for transporting and also, transfer of ownership of the goods. A bill of lading typically takes many forms such as:
Straight B/L: (A non-negotiable B/L in which the goods are assigned directly to a named consignee)
Ocean B/L: This B/L covers port to port shipment.
Order B/L: This is a negotiable B/L in which the goods are consigned "to the order of" a particular party.
Airway B/L: This is a non-negotiable document issued by the carrier or freight forwarder and typically covers air transportation.
Certificate of Origin: This is a document that states the country of origin of the goods and depends on the importing countrys' requirement.
Commercial Invoice: This is a document mostly used in international trade. It is provided by the freight forwarder and must include some specific information such as
Name and address of parties involved in the shipping transaction (forwarders and shipping company)
Manufacturing country
Goods being shipped
Issue date
Invoice number
Terms of sale etc
Insurance Certificate: This is a document that stands as proof detailing the insurance coverage on the shipment in the case of any loss. This certificate provides many details such as limits of insurance, effective and expiration dates, agent issuing the insurance, key coverage details etc
Inspection Certificate: This document certifies the condition and quality of the shipment. It ensures the shipment meets the criteria of the consignee.
Export License: This is a certificate issued by the appropriate authority or department of government stating or authorizing the export of certain goods or merchandise.
The freight forwarding company and its clients must of necessity be in a strong partnership or a sound relationship all through the supply chain. Effective monitoring and management of the chain is one key to having a successful business. All parties in the supply chain have a duty to keep each other well informed at all times about new developments. This attribute undoubtedly has a positive effect on the safe and timely delivery of goods.
Good communication erases doubt, transfers and updates knowledge, informs, and most especially, reduces risk. All businesses typically involves risk therefore, every effort is required to ensure that such risks are reduced to the barest minimum.