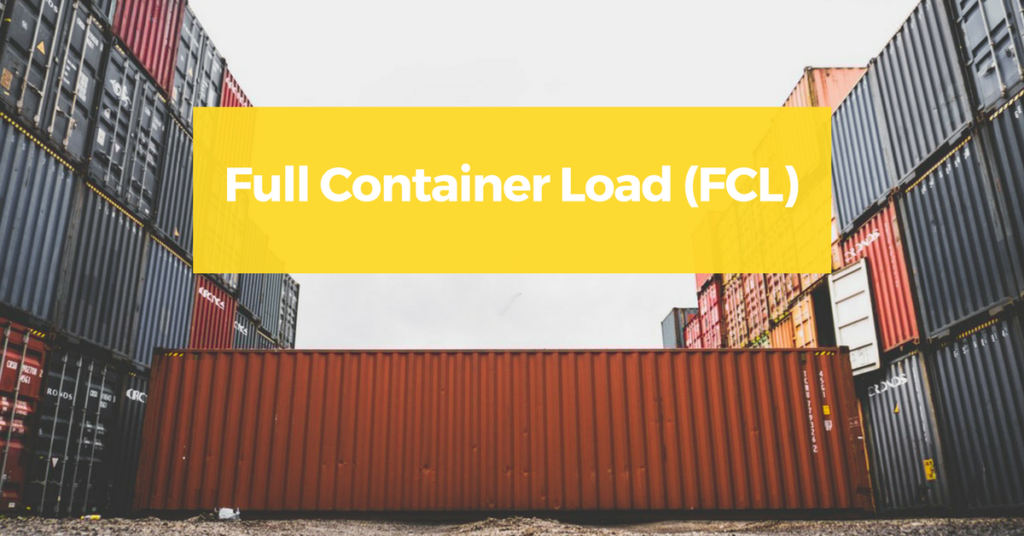 FCL stands for Full container Load and it is when a shipper decides to hire an entire shipping container to transport goods by sea. Full Container Load(FCL) allows the shipper to completely fill the container. This is in contrast to LCL (less than container load) shipping where only a portion of the space in a container is booked.
FCL is for people or organizations who are looking to import a large amount of stock (over about 20 cubic metres). All they need to do is establish the container size you'll need and understand some key bits of the process. As your goods are the only thing in the container it will be loaded by your supplier and unloaded by you on arrival.
The shipping process:
Our office will contact your supplier and a decision will be taken on which ship they will catch , based on the readiness of the goods.
Then the container will be taken to your supplier's factory on the back of a truck, your supplier will load the goods into the container.
The container will be sealed and taken to the port where it'll be cleared through customs and It's loaded onto the ship which brings it to Nigeria.
In Nigeria, the container is taken off the ship and put on the quay.
The port gives few days free rent for the container to be customs cleared and delivered . This calls for quickness on our part.
Once cleared, the container will be loaded onto the back of a truck , the truck will arrive outside your premises and you have to break the container's seal
The customer has till mid day to offload the truck either by hand or using a fork lift. Failure attracts demurrage.
The empty container is driven back to the port to be reused.
Characteristics of a FCL
It is cheaper per cbm:
If you are importing a large amount of stock, FCL is the cheaper option as you pay 'per container' rather than 'per cubic metre'.
Quicker than LCL:
FCL requires much less loading and unloading at each port. As a result you save time at both ends of the process.
Goods is only touched by you and your shipper:
This reduces risk of damage. One of the biggest reasons that we recommend marine insurance is that cargo getting damaged in transit is a real concern. Many importers don't understand how many people need to touch their goods just to get them from one place to another and that accidents can happen. When you ship using FCL, your goods are far more secure as they are transported in the container as opposed to being taken out and handled.
You need to import a larger amount of stock. To be a cost-efficient option, FCL requires you to be importing a larger volume of product. For a start-up or small business, this means that FCL may not be viable.
In between these movements of the container right from Origin to destination, these are documentations that accompany them like invoice, Bill of Laden, TDO e.t.c
The good news is that Edas Global Supply Chain Limited can help with all these and more. We provide you door to door logistics services; straight from Origin to destination without you losing focus on your core business offerings.
Reach out to us today and start the process. Email info@edasglobalsupplychain.com or call +2347089921886