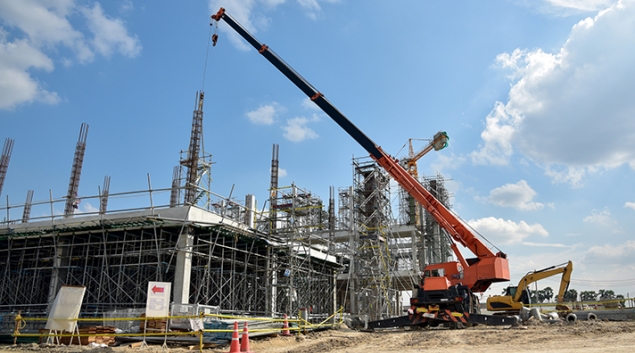 The importance of logistics during construction projects cannot be over emphasized . In fact, the success of any construction largely depends on the effectiveness of its logistics plan and its execution to the latter. Effective logistics planning is quite important on construction sites since it can offer a lot of benefits in terms of productivity and efficiency.
Logistics have become the heart of construction projects as well as supply chains due to the ever-increasing popularity of global trade. Due to this, business leaders were able to realize that they can reduce their overall costs by partnering with other businesses that offer logistics services.
When construction companies use logistics services for transporting and warehousing, they will be able to improve their overall business efficiency on a significant scale. By letting their partners manage the shipment of materials, they can enjoy faster delivery as well as a better reputation among their customers. Good planning is important to keep a construction site well-maintained and productive. Therefore, the contractor should come up with a timeline for each phase of the project in advance. The plan should include the equipment, inventory of materials, and the tools which are required for each phase of the project.
Having a timeline of project stages planned in advance, with a full inventory of materials and tools required, is a key part of logistics management. Due to the complexity of the process, and the interaction of many supply streams, dedicated simulation software can be used to model, analyze, visualize and optimize logistics.
An essential part of logistical preparation for a construction project is in choosing the most capable and reliable partners to provide the source materials. They need to be thinking along the same wavelength and be capable of following instructions accurately as there's more to this role than loading a truck with the days/weeks' worth of supplies. The best logistical planners will request that the truck is loaded in a precise order so that the most needed materials are the first to be unloaded, allowing the rest of the construction team to press on with work.
It should be clear that effective logistical planning can make the difference between a project being completed early and under budget – or the very opposite. Having an effective system in place to manage every component of the site is essential to cut costs while maintaining productivity.
An effective logistics system must;
cut the number of suppliers. This will be effective by developing long-term relationships with a small number of trusted suppliers with whom they share design and production information and make continuous improvements
reduce vehicle movements onto the site
minimize the materials stored on site
track goods, materials, equipment and people
plan how resources will be used and allocated
Waste elimination is also a critical part of effective construction logistics. These can be achieved by;
reducing the number of transactions and exploiting economies of scale
minimizing congestion and queuing
saving losses due to damage, theft or simply being mislaid
utilizing resources efficiently, without duplication
ensuring that all needs are met at the right time and place
Most customers demand better service and faster turnaround time for their construction projects. As such, construction companies are compelled to look for shippers that can deliver accurate, fast, and quality service. With proper logistics, construction companies can improve customer satisfaction which in turn can help increase their reputation. The smoother the logistic processes are within a construction project, the more value the construction company can offer to its clients. Ultimately, this translates to overall positive customer experience.
Edas Global Supply Chain Limited is a reliable 3pl company you can trust for your construction logistics needs. We work hand in hand with the project managers to ensure that each stage of the project have the adequate materials needed on site as at when needed.
This has made us the preferred choice for our numerous clients. We support them with logistics to and from their construction sites. You can talk to us to find out how we can make your project a super success.
Email us via info@edasglobalsupplychain.com or call +2347089921886