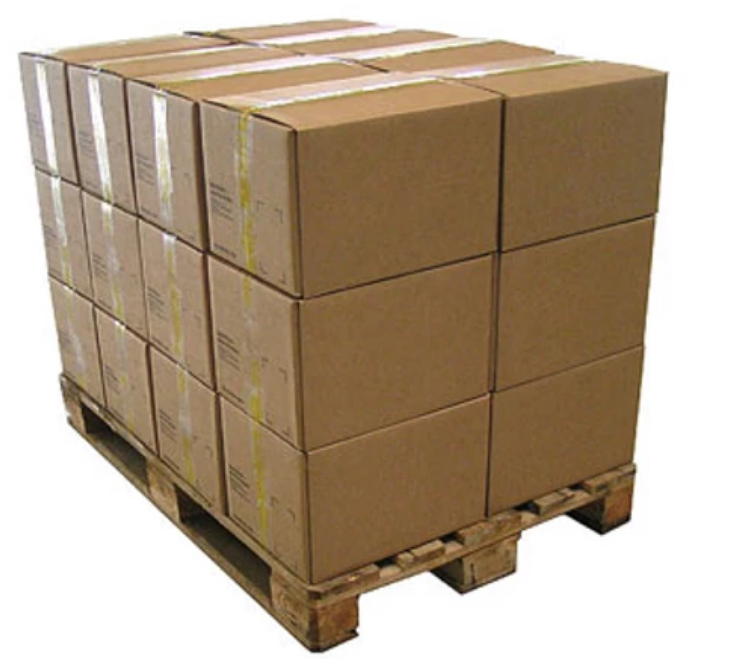 Palletization is one of the most important packaging requirements for shipping. Pallets are portable platforms used to package items for freight or container shipping; they are a small square of either wood or plastic that can hold multiple boxes or other pieces of freight to make it easier for loading and unloading cargo. Warehouse workers can use machines like forklifts and pallet jacks to move cargo instead of moving it one case at a time.. In 2017, the global pallet industry grew to $3 billion, and that figure is forecast to reach $4 billion by 2023.
How important are pallets?
1. Product safety:
A well maintained pallet will allow you to rest easy knowing that cargo will not be damaged at all. By storing and transporting your products on pallets, they are able to be kept off the ground which reduces the risk of damage from water, dirt and debris. When boxes are shipped separately, they are often tossed without much consideration for their contents. It is also much easier to lose one or more packages when they are floating around in different areas of the cargo hold. A palletized shipment keeps all packages in one convenient location. They are securely fastened together as a large bundle, so none of them are roughly handled or allowed to fall from an improperly stacked pile
2. Makes loading and unloading simpler:
When it comes to loading, unloading and retrieving the shipment, all of the packages are in one convenient location and are easily loaded and unloaded from the ship or plane. There is no hunting or trying to track down a missing package. Palletizing a shipment offers savings when it comes to the financial aspect of shipping your product and also saves time and man-hours when loading and unloading. Floor loaded freight is much more difficult and time-consuming to move without specialized equipment. Most palletized goods can be easily handled by any warehouse with standard pallet-handling equipment like forklifts and pallet jacks. If your goods aren't stored on pallets, you're taking away some of the most important tools that many warehouses use to handle freight.
3. Storage considerations:
Many innovations in storage have been possible because of pallets. Forklift operators can place pallets on high shelves, opening up numerous vertical organization possibilities. Warehouses can store product two, three or more shelves high with just a simple slotting-in process. Without pallets, you'll use up many labor hours just depositing and removing your product from high shelves—if you can use a vertical strategy at all.
4. Space maximization:
Pallets increase the effectiveness of stacking, making arrangement of goods extremely efficient. However, this may not apply for goods that are fragile. And it is always important to choose the right pallet size.
No matter what kind of business you have, or what your product is, palletizing will result in greater efficiency in more ways than one. Pallets are a wonderful tool, but hardly the most important. They aren't even standard sizes half the time. They are, however, meaningful in that they allow companies to ship in larger quantities at a faster pace so they are to be commended. Pallets, like many other items that have been invented to make life easier in the shipping industry, will always be considered a great tool of the trade.
If you need professional shipping for your palletized goods from any part of the world down to your doorstep, please write us an email via info@edasglobalsupplychain.com or call +2347089921886.
We are happy to work with you.