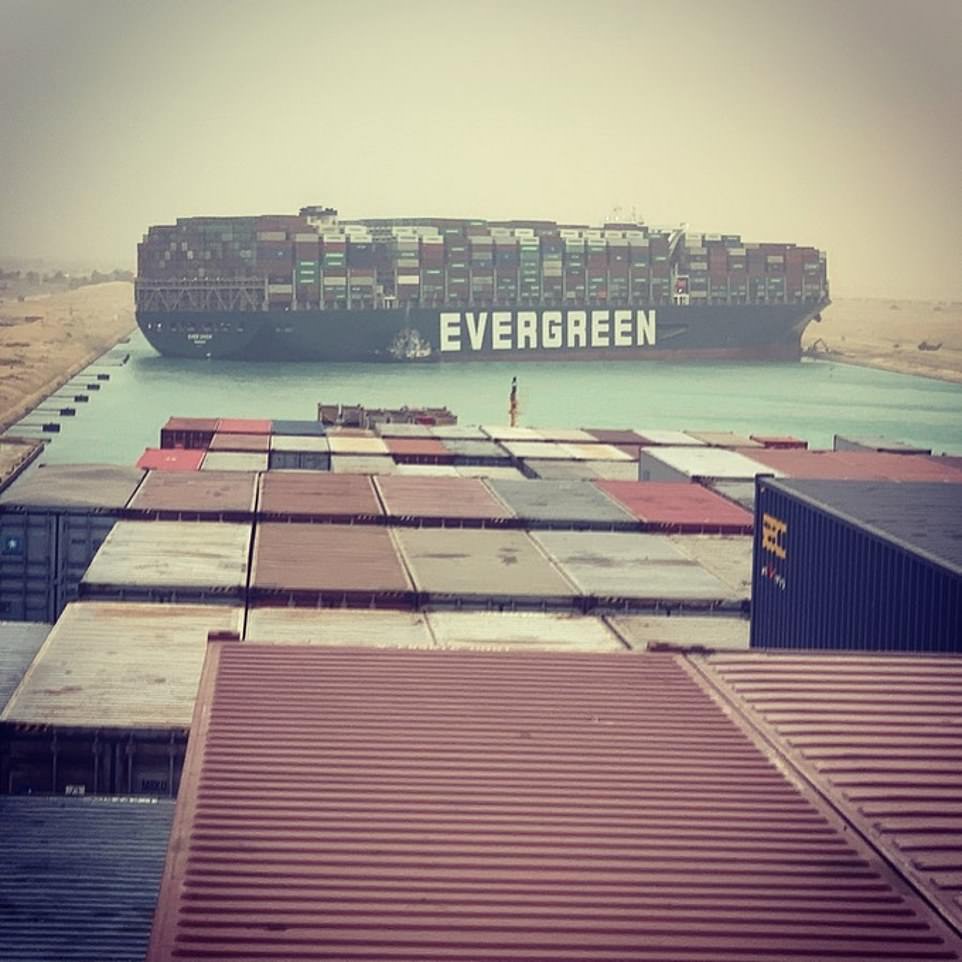 Loaded with nearly 20,000 containers, one of the world's largest container ships has blocked one of the world's busiest shipping lanes, threatening 'catastrophic' delays to global supply chains with workers now in a desperate race against time to free her.
The 1,312ft-long, 175ft-wide, 200,000-ton MV Ever Given drifted across the entire width of the Suez Canal in Egypt around 7.40am Tuesday and became wedged with her bow out of the water against the eastern wall and her stern wedged against the western one. The EverGreen is now aground with its bow lodged in the eastern wall of the canal.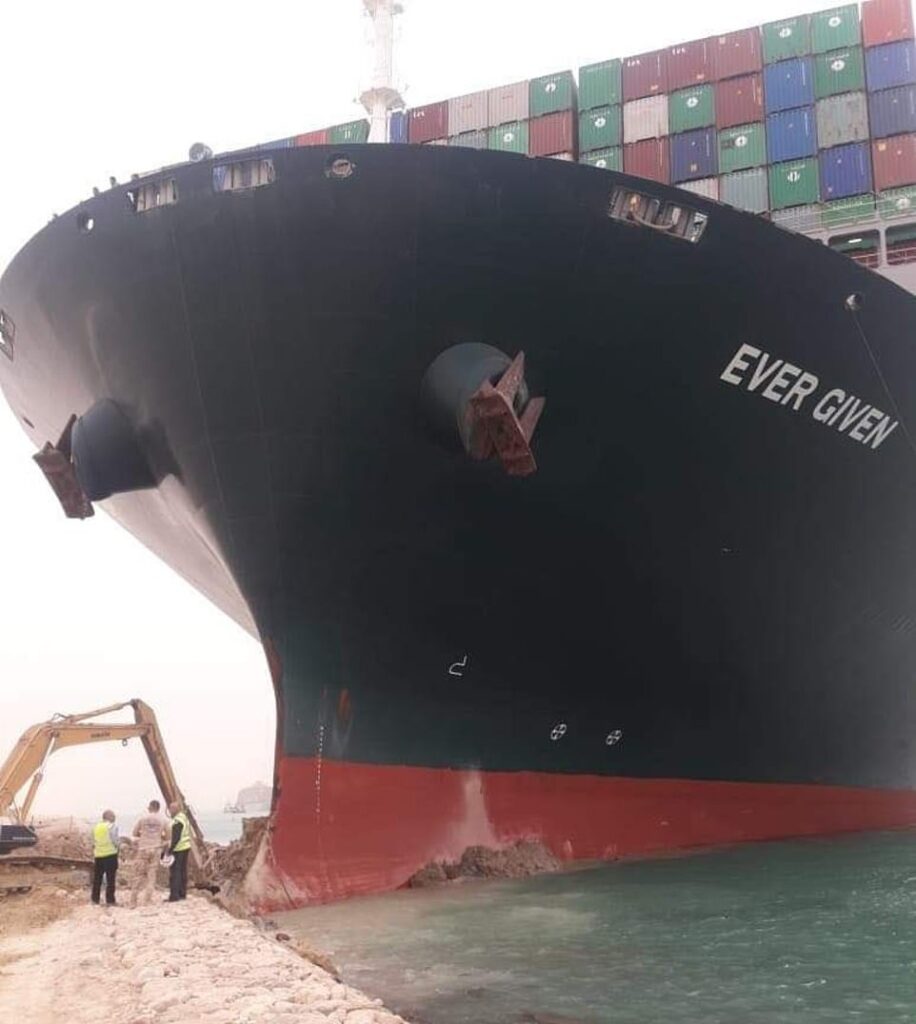 Workers are attempting to dig the bow free while tugboats try to shove it back into the waterway but efforts have so-far proved unsuccessful. The EverGreen was part of a 20-ship convoy heading north through the canal, from Suez Gulf into the Mediterranean, and since becoming stuck has caused a 100-ship tailback.
Virtually every tugboat in Egypt has been sent to try and pull or push her off the wall of the canal, while workers are trying to dig out the canal walls and refloat her, bringing her steering back online. Efforts have been underway for almost a day, but have so far proved fruitless. The task resumed on Wednesday morning, with no estimate as to how long it will take.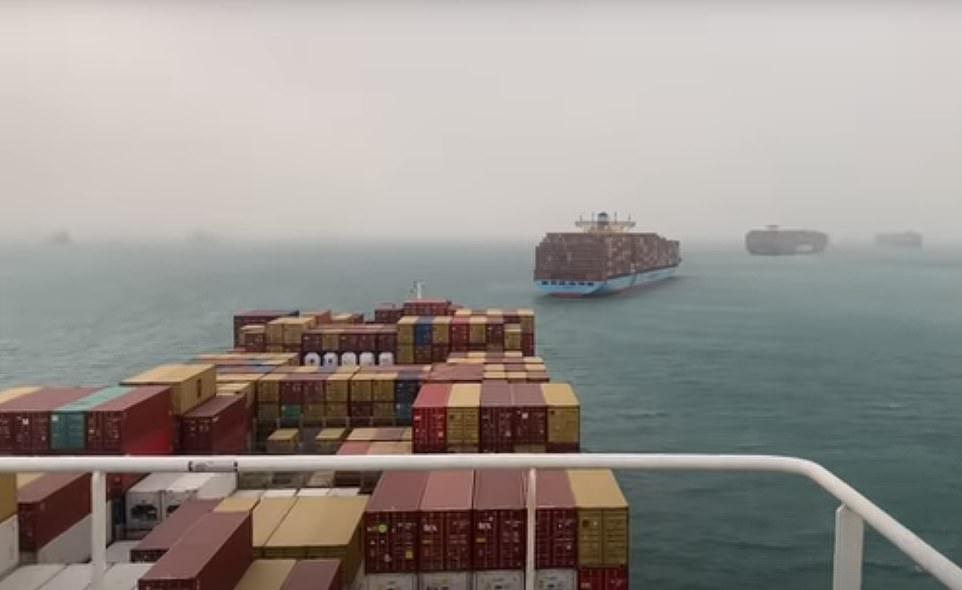 If tugboats and diggers aren't enough to free the vessel, then they only other option is to starting removing weight either by dumping fuel or unloading cargo, piece by piece.
Evergreen, a Taiwanese shipping company which owns the vessel, says a freak gust of wind blew the ship off course before it became struck after which it lost power and steering.
Egyptian officials overseeing the rescue operation discuss their options from on board a tugboat, as the stricken Ever Given is seen through the window. The Ever Given became stuck around 7.40am Tuesday, local time, and remains across the canal this morning.
Tracking data shows virtually every tugboat in Egypt has been diverted to help the rescue effort. Ship tracking data reveals the extent of the vessels building up on either side of the stuck ship, with 100 of them thought to have been caught up so far and 50 more arriving per day.
The Suez Canal is one of the busiest shipping lanes in the world, connecting Europe with the Far East. The Suez canal, which is around 120 miles long links the Persian Gulf and the Mediterranean and is the shortest shipping route between the Atlantic and the Indian Ocean.
Reference : DailyMail UK