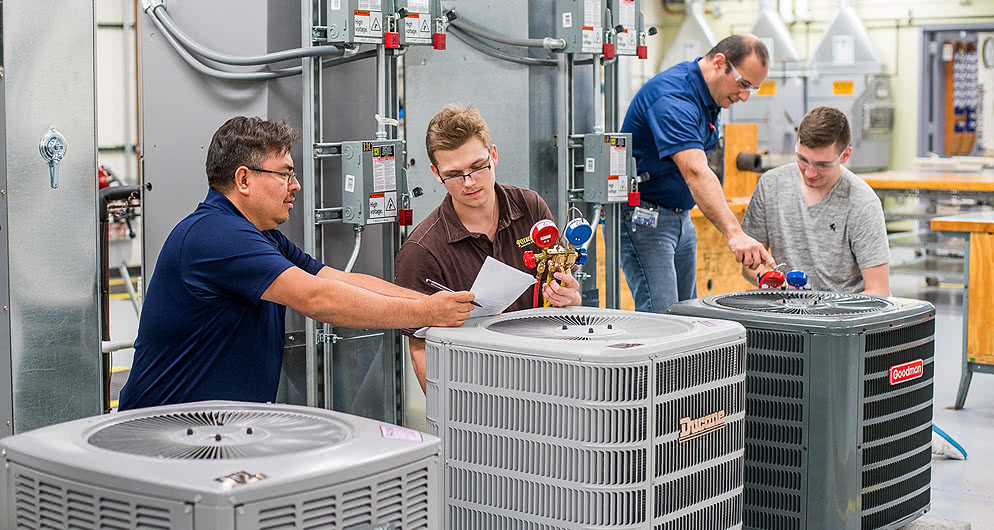 HVAC is an acronym for Heating, Ventilation, and Air Conditioning. The term encompasses all products and services related to the industry. Climate control systems and equipment are crucial for houses, facilities, and businesses around the world.
While the demand for HVAC products can fluctuate seasonally, it always remains high. Regardless of the time of the year, people are always looking to make their room temperatures cooler or warmer and control humidity. HVAC equipment have a complex supply chain that must stay functioning.
Transportation and shipping are important parts of the HVAC business and there are standard processes right from the manufacturer to the final consumer.
1. Proper packaging
To avoid equipment damage, it is important to consider proper freight packaging. The best way to secure your products is by using cardboards, boxes, pallets, and crates. These tools conveniently secure freight and prevent damage.
Usually, pallets or crates are shrink-wrapped to prevent any movement. It is crucial to understand how to package your equipment because it is the shipper's duty to prepare it for shipping.
Labelling identifies many things about the HVAC equipment: its point of origin, its destination, its weight, the carrier's name, and so on. These labels are used by humans and their machine counterparts to understand where your package came from, where it needs to go, and what stops it may have made along the way. Without a clear shipping label, packages can be delayed in transit, delivered to the wrong address, or lost completely. Any of these scenarios may lead to either a financial loss or a loss of customer trust, which makes the shipping label extremely important!
2. Shipping HVAC equipment
When choosing a way to ship HVAC equipment, there are many options to consider: rail, aircraft, truck, etc. If you are shipping products with Nigeria, the most suitable way to ship is by truck.
From many available transportation modes and types of truck trailers, full truckload shipping in a dry van truck will work best. It has the capacity and protection to haul this type of equipment.
But if you are importing, you can choose either shipping by air, by Full container or by consolidation; you choose this based on what you intend to achieve with regards to shipping timelines and costs. It is expected that shipping by air would be faster than shipping by sea, but shipping by sea would be cheaper. It all depends on the end goal of the customer.
Ultimately, using a reliable third-party logistics provider (3PL) like Edas Global Supply Chain Limited will take the burden off your shoulders. We know every nuance of the freight shipping process and can assist with additional shipping needs like warehouse space, documentation, tracking and tracing a shipment, etc.
Working with a shipping partner also lets access technology for shipment visibility and data analytics. 3PLs also offer competitive shipping rates and extra services like expedited shipping.
You can reach out to us via info@edasglobalsupplychain.com or call +2347089921886